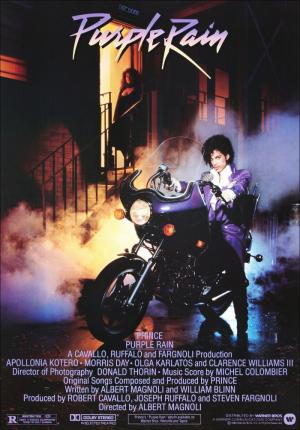 Saturday, Apr 30, 9:30 pm
The Lincoln Theatre pays tribute to Prince on Saturday, April 30th at 9:30pm with a screening of Purple Rain. Come in your purple best and pay tribute to one of the greatest artists of our time.
The Kid is a Minneapolis musician on the rise with his band, the Revolution, escaping a tumultuous home life through music. While trying to avoid making the same mistakes as his father, the Kid navigates the club scene and a rocky relationship with singer, Apollonia. But, another musician, Morris, looks to steal the Kid's spotlight -- and his girl
.
"Purple Rain is, and remains, both one of his greatest works and the greatest opportunity that his fans will likely ever have to know him. Its success, and its longevity, may only have intensified the mystery surrounding who he was and what made him tick, but if you pay close enough attention, he tells us all that we need to know. It fills the space between the man and the legend: Do you want him? Or do you want me? 'Cause I want you." Rolling Stone,  Christopher Tracy, April 21, 2016

Starring: Prince, Apollonia Kotero, Morris Day, Olga Karlatos, and Clarence Williams III
Director: Albert Magnoli
"Playing a character rooted in his own background, and surrounded by the real-life members of his Minneapolis-based musical 'family,' rock star Prince makes an impressive feature film debut in Purple Rain, a rousing contemporary addition to the classic backstage musical genre." Variety, Cynthia Kirk
Advance tickets: $10 general; $8 Lincoln Theatre Members