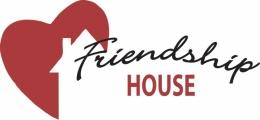 Thursday, May 26, 6:00 pm
Friendship House enthusiastically invites you to join us in celebrating 30 years of sheltering, feeding, clothing and healing … to empower those in need.
 
Starting at 6:00pm at the Friendship House Café located at 108 Snoqualmie St in Mount Vernon, there will be a rededication to the mission and tours. Then there will a march over to the Lincoln Theater at 7:00pm. At the Lincoln there will be a short video of some Friendship House history and guest speaker, Derek McNeill from Seattle, will talk about his experience with homelessness as he films a documentary. We will also have our Cookbook and a book of our History for sale at the event, as well as a Quilt raffle.
 
 
Admission is Free!