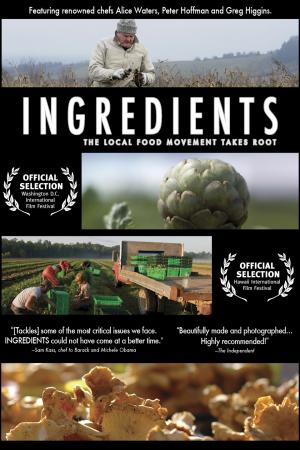 Thursday, Nov 17, 6:30 pm
Viva Farms is hosting a screening of the 2009 documentary film Ingredients at the Lincoln Theatre. Described as "a seasonal exploration of the local food movement," the film was a selection of 12 film festivals across the United States in 2009 and 2010, including the New York United Film Festival in 2009, the Washington, DC Environmental Film Festival in 2010, and the Napa Sonoma Wine Country Film Festival in 2009.
The event includes a short documentary on Viva Farms followed by a discussion about our vision to preserve sustainable farming culture, create a strong local food economy, promote social justice, and provide aspiring and limited-resource farmers opportunities for success.
Locally produced beer, wine and cider will also be served. 
 
$12 per person
$15 per person includes one beer/wine/cider
plus applicable fees.
additional beer/wine/cider $5 each
Children 10 and under free, 2 per paid adult