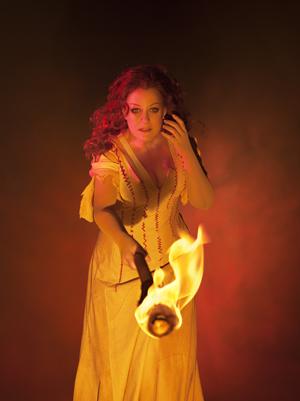 Saturday, May 19, 12:00 pm
Running Time: 4:47 One Intermission
 
The Ring cycle concludes with a cataclysmic climax of betrayal and loss as focus shifts from the realm of the gods to the power and ambition of human beings. It is left to Brünnhilde, in the legendary Immolation Scene that brings the cycle to a close, to restore balance to the world. Deborah Voigt stars as Brünnhilde and Jay Hunter Morris is Siegfried—the star-crossed lovers doomed by fate.
 
Conductor: Fabio Luisi
Cast: Deborah Voigt, Wendy Bryn Harmer, Waltraud Meier; Jay Hunter Morris, Iain Paterson, Eric Owens, Hans-Peter König
 
Original Live in HD transmission:  February 11, 2012
 
Tickets: $20 general admission, 18 seniors, 16 students w/$2 member discount for the Operas; $10, 8, 6 w/$2 member discount for the Documentary: Buy the complete series and get 'Wagner's Dream' free ($10 off)!