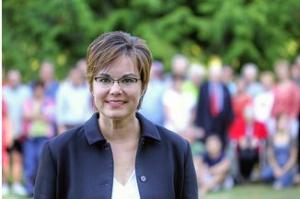 Thursday, Jul 26, 6:00 pm
Mayor Boudreau would like to hear from YOU.
City of Mount Vernon Mayor Jill Boudreau's Coffee Hour will be hosted this week by the Lincoln Theatre. Jill's Coffee Hours are held several times each month at convenient locations throughout the city to make it easy for you to attend and let your voices be heard.
Bring your interests, comments, concerns and praises to chat with the Mayor over a cup of joe. Whether you are a business owner, community member or just a curious neighbor, we want to see YOU there!
All Coffee hours are informal and open to the public. Mayou Boudreau wants to make herself available to you.
For further information please contact: Mayor's Office (360) 336-6211