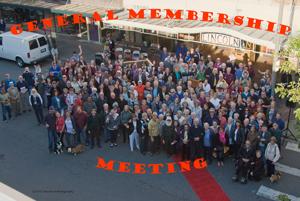 Thursday, Sep 27, 6:00 pm
All Lincoln Theatre Members and Volunteers in good standing are invited to attend the Annual Membership Meeting presented by the Lincoln Theatre Center Foundation at 6:00pm this evening. At this meeting you will find out about the state of the organization, including a financial review; meet the current board members and elect new candidates; and be the first to officially hear of our plans for programming and capital improvements for 2013.
 
This is also a chance to let the voice of the membership be heard. Your thoughts and suggestions are very important in shaping the future of this historic treasure.
 
Members and Volunteers stay free for the movie tonight; Celeste and Jesse Forever.