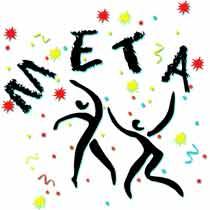 Saturday, Aug 1,

7:00 pm

to

11:00 pm
As part of  The Lincoln Theatre's 'Lincoln Goes Outside'  summer film series, META Performing Arts presents the world premiere of "String the Fiddle, Build the Roof"  a documentary about how a community theatre group produces and puts on a show at a local venue.
Produced by ZN Productions of New York, this is an inside look behind the scenes as the vision and aspirations of cast and crew culminate in the May 2009 production of "Fiddler on the Roof" at McIntyre Hall.
Pre-show entertainment includes:  Live musical numbers from "Fiddler on the Roof" and "The Wiz"; a preview of META 's upcoming production of "Pippi Longstocking;  plus a performance and short video by META's own Improv Troupe, a wacky band of teenagers who make it up as they go along, with some help from the audience. 
There will be information on auditions for "Pippi Longstocking" and other ways to get involved with Skagit's premiere youth theatre group META Performing Arts.
 
www.metaperformingarts.org
 
The Lincoln Theatre's indoor concession stand,  as well as wine bar with a live feed of the film is about 50 steps from Pine Square, and will be open before and during these presentations.
Seating begins at 7pm - pre film activities begin at 7:30 - Film at dusk.