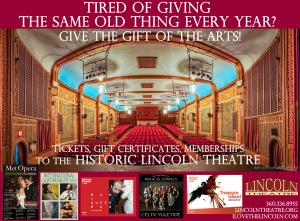 Looking for something different to give for the holidays this year? How about a gift of the arts? Tickets, memberships and gift certificates to the Historic Lincoln Theatre all make a special an lasting impression.
Click here for membership information.
Click here for gift certificates or Joel Brock prints
Click here for advance tickets
Thank you for including the Lincoln Theatre in you Holiday planning.