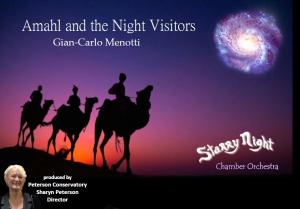 Friday, December 20, 2019 - 7:30pm
Saturday, December 21, 2019 - 2:00pm
Saturday, December 21, 2019 - 7:30pm
Advance Festival Seating Tickets: $25 Adults; $15 ages 16 and under; $60 immediate family rate (limit 4)
The Peterson Conservatory presents Amahl and the Night Visitors an opera in one act by Gian-Carlo Menotti featuring the Starry Night Chamber Orchestra and directed by Sharyn Peterson.
Amahl and the Night Visitors is an opera in one act by Gian Carlo Menotti with an original English libretto by the composer. It was commissioned by NBC and first performed by the NBC Opera Theatre on December 24, 1951, in New York City, where it was broadcast live on television as the debut production of the Hallmark Hall of Fame. It was the first opera specifically composed for television in America.
The story: A young boy lame at birth, and his widowed Mother, living in abject poverty in the Middle East, are visited by the Magi on their journey to the newborn Christ Child. The humor, pathos, and beautiful musical score have enchanted millions of fans the world over since its first performance in 1951!
This is a must-see holiday experience for all ages.
Featured performers include: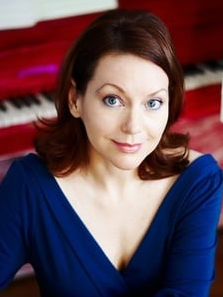 Jordan Lorealis Wright
Ms. Wright is a classical soprano trained in bel canto singing technique. As a performer, she has sung over 40 opera roles around the world, including Violetta in La Traviata, Rosina in Barber of Seville, Norina in Don Pasquale, Musetta in La Boheme and Gilda in Rigoletto. Her students have performed on Saturday Night Live, at Carnegie Hall, The Metropolitan Opera, American Idol, and on Broadway. She brings decades of teaching experience and a loving heart to all her students. Jordan studied in Barcelona with Juan Oncina and Tatiana Menotti. She has also studied with Judith Natalucci, Kari Ragan, Davida Kagan and Ruthanna Metzgar.  She continues to coach and study with William Vendice among many others.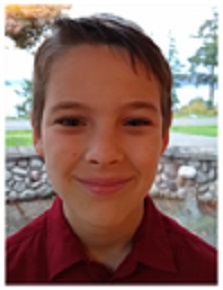 Karson Englund
Starring in his second season as lead role as AMAHL with PCMA, 12 year old Karson Englund from Samish Island, Washington, is delighting our cast with his stellar stage presence and musicality. Currently studying voice with Sharyn Peterson, he is an experienced actor.  He has trained with META in the Little Mermaid, has had numerous roles in his school plays, and has done talent shows for several years at Bayview Elementary where he attends school. In addition to his passion for theater, Karson is a hard-working and driven young man who is active in his community.  He takes guitar and voice lessons, and shares his love of music with his church by singing in the Edison Lutheran youth choir and playing guitar for Sunday School.  Karson excels athletically on both the soccer and lacrosse fields, and loves to snowboard. In his free time Karson enjoys building Legos, reading novels, tinkering on engines in the garage with his dad, and antagonizing his 14 year old sister.  Karson feels blessed for the opportunity to study with PCMA.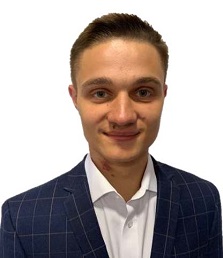 Alex Kisel
Alex Kisel, Baritone, started singing as a young boy in his church. His classical/opera vocal training began later, in his teens, when an opportunity arose to take intensive training to become a choral director. From that point on, his interest and skill in singing grew immeasurably. Since those early years, Alex has been seriously studying voice privately, and has taught and led choirs. He has studied voice for five years, with multiple instructors, both in the USA and in Ukraine; notably Jennifer Ceresa, Misha Sokalo and Anne Bergsma. Alex is also an accomplished cellist, formerly Principal cello in the Fidalgo Youth Symphony.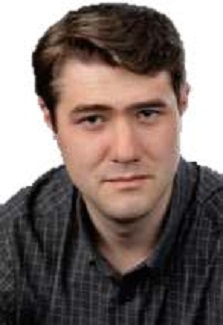 Andrew Christianson
Andrew Christianson, Baritone, is a local resident of the Skagit Valley and a recent alumnus of Western Washington University's music school. Recent roles performed include: L'arbe in Ravel's L'enfant et les sortilèges, Guglielmo In Mozart's Cosi fan tutte, Fred Graham in Cole Porter's Kiss Me Kate and Count Carl Magnus Malcom in Stephen Sondheim's A Little Night Music.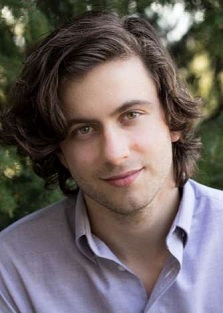 Kyle Sholinder
Kyle Sholinder is an aspiring young artist currently based in Bellingham, Washington. He recently graduated from Western Washington University with his degree in Vocal performance and is currently in the process of auditioning for Masters Programs around the country. Recently Kyle has appeared in roles such as Nerone from L'incoronazione di Poppea with
Western Washington University Opera Studio and Prince Karl Franz from The Student Prince with Leavenworth Light Opera.