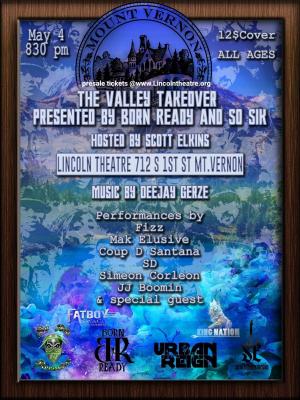 Saturday, May 4, 2019 - 8:30pm
Advance Festival Tickets: $12 + applicable fees.
On Saturday, May 4 at 8:30pm Born Ready and So Sik Records presents a showcase of northwest Hip Hop talent and Rappers with spitters from the 206, the 425, and the 360! This event will prove to be an all ages funfilled night of highly talented lyricists with your favorite music spinning on the ones and twos by DJ Gerze, and hosted by none other than the Northwest's own Scott Elkins.
Featured performances by: Fizz, Mak Elusive, Coup D Santana, SD, Simeon Corleon, JJ Boomin, and special guests!