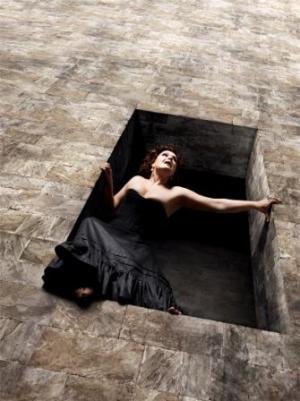 Saturday, Oct 10, 10:00 am
General $22; Seniors $18; Students $15 - Season Packages Available
"Tosca combines Puccini's glorious musical inspiration with the melodramatic vitality of one of the great Hitchcock films," says Met Music Director James Levine, who conducts this new production. The opera tells the story of three people—a famous opera singer, a free-thinking painter, and a sadistic chief of police—caught in a net of love and politics. Soprano Karita Mattila, recently seen in this season's Live in HD presentation of Salome, sings the title role for the first time outside her native Finland. Luc Bondy, acclaimed for his imaginative theater and opera productions, directs. The cast also includes Marcelo Álvarez as Cavaradossi and Juha Uusitalo as Scarpia.
Conductor: James Levine;
Production: Luc Bondy; Karita Mattila, Marcelo Álvarez, Juha Uusitalo, Paul Plishka
Running Time: 3 hours 24 minutes / 2 intermissions
Doors open at 9:15 (12:15 for the Sunday encore) with coffee and snacks available. Sandwiches will be available during the second intermission.
Tickets are on sale now-
The Saturday date is a Live broadcast; the Sunday date is a recorded encore performance.