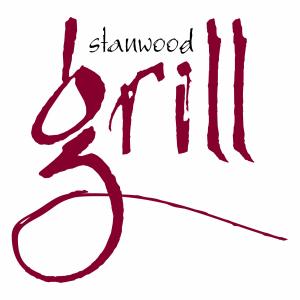 Wednesday, Oct 24 (All day)
 
Stanwood Grill Loves The Lincoln
October 24, 2012
10% of Sales Go To the Lincoln Theatre
 
 Stanwood Grill invites all members and friends of The Lincoln Theatre and, indeed, all of Skagit County and beyond, to join in supporting the Lincoln Theatre. Located in the heart of historic downtown Stanwood, the Stanwood Grill is a dinner house that offers Northwest Fare with a Bistro Flair. The experienced, friendly staff and comfortable, relaxing atmosphere combine to yield a thoroughly enjoyable dining experience. Whether you live in the Stanwood/Camano area or take the short scenic drive from Skagit Valley, treat yourself this Wednesday, October 24, and the Stanwood Grill will donate 10% of all gross sales to The Lincoln.
 
Stanwood Grill is a family owned brick-and-mortar business employing local people, buying locally sourced goods and services, paying local taxes, and generally supporting the local community. Stanwood Grill recognizes the importance of the Lincoln Theatre and is pleased to express its support in tangible terms.
 
The Lincoln Theatre has the bold mission of entertaining, informing and inspiring the diverse Skagit County community through cinema, live performance and educational programs. The Lincoln Theatre Center Foundation is a non-profit organization with a very small, highly dedicated staff, a large body of invaluable volunteers and an intensely loyal membership of 1,000 or so mostly Skagitonians committed to preserving the historic Lincoln Theatre. Located in downtown Mount Vernon, the Lincoln Theatre is a cultural cornerstone serving all of Skagit County. We greatly appreciate the support of local businesses and encourage you to support them, in turn.
 
 And now a few words from Tony, Danny and Paul Pickering, owners of Stanwood Grill:
 
Believe it or not, Stanwood Grill has been cooking good food and delivering genuine hospitality to the people of Stanwood and Camano Island for almost 12 years. One of the things we have learned over this time is that if you take care of the people in your community, the community will take care of you. I think we share this vision with the Lincoln Theatre. We are excited and humbled to be given the opportunity to give back to such an important part of our community, the Lincoln Theatre. Please join us on October 24th!
 
 
Stanwood Grill is located at 8628 271st NW in Stanwood.
 
Hours of Operation:        Tuesday - Sunday: 4:30 PM to …
 
For more information call (360) 629-5253
 
 
We trust that you appreciate the importance of The Lincoln Theatre to Mount Vernon and all of Skagit County. The Lincoln Theatre Center Foundation, which is solely responsible for the operation of The Lincoln Theatre, is a non-profit organization relying heavily on memberships and the generous sponsorship of local businesses and individuals, both in cash and in kind, as well as ticket sales to fund daily operations. Local Merchants Love the Lincoln spotlights local restaurants and other retail establishments that have graciously consented to support The Lincoln Theatre financially by contributing a percentage of gross revenues for a specific date. We encourage you to patronize these local businesses at every opportunity, not only on the date of the promotion, but throughout the year. Your participation costs you nothing, but clearly benefits specific local businesses and, thereby, the local economy, in general. Those local businesses then share that benefit directly with The Lincoln Theatre. If your business would like to participate in sponsorship of The Lincoln Theatre, or if you know of another community-minded, locally owned business, please contact us at your earliest convenience.