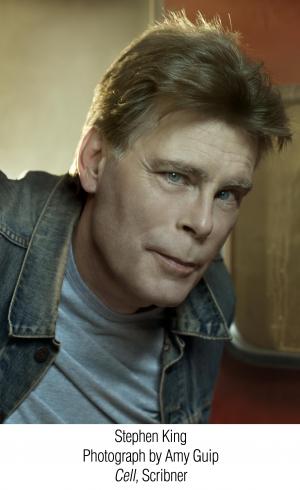 "TIMES TALKS LIVE" - Lights, Camera, Conversation
 
The New York Times, in association with BY Experience, Inc., presents TimesTalks LIVE - one-of-a-kind, intimate discussions with some of today's most fascinating film, TV and literary talents, interviewed by prize-winning New York Times journalists. TimesTalks LIVE comes to the big screen LIVE via satellite from The TimesCenter in New York, in high-definition. Join the conversation - exclusively in select movie theatres, for one night only.
 
A Conversation with Novelist Stephen King
 
On the publication of his latest novel, "Under the Dome," celebrated storyteller and best-selling author Stephen King ("Just After Sunset," "Duma Key," "The Stand," "The Shining" and more than 50 other novels) talks about his career as a novelist, screenwriter and columnist and discusses his new work with New York Times book critic Janet Maslin. It's a tour de force set in a Maine town and featuring more than 100 characters who encounter a supernatural element as baffling and chilling as any the author has ever conjured.
 
Show your ticket stub or print out your online confirmation receipt for our Times Talks series and receive 10% off at Easton's Bookstore and The Tattered Page downtown Mount Vernon's local bookstores. See store for details. Special discount runs through November 30th.