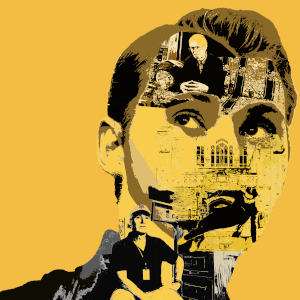 Burlington native Bjørn Stickle searches for truth in a truthless age. As a globalized world grows into fruition the mixing of cultures, science, and religion has left a void where honest ignorant certainty filled in the past.
Bjørn partakes on a journey alone across North America looking to see if there was a memory, or existence of that sacrifice left. Driving 14,000 miles in 64 days, Bjørn conducts 50 interviews ranging from billionaires to poor farmers, and members of Gen Z to Centenarians.
An answer is found; perhaps it is wrong, but that is for you to decide.
In honor of student filmmakers, NASA chose 14000 Miles to transmit to the Satellite Voyager 2 which in turn beamed it to the North Star. Upon the completion of the transmission of the film, he received an original flag flown over the United States Capitol Building at the special request of Washington State Senator Patty Murray.
A Canadian and Norwegian-American, Stickle has spent the past decade studying and working in film throughout Europe and North America. He is a director, actor, cinematographer, and producer. Stickle's filmography has also appeared in places from Times Square to Oslo's Central Station.
Directed by: Bjørn Stickle
United States | English | 2022 | Documentary | 94 minutes | PG
Bjørn Stickle is generously donating all proceeds from this screening to the Lincoln Theatre.
PRE-SHOW WURLITZER PERFORMANCE:
Friday: Harvey Rossiter
 
Masks are recommended but not required.
COVID SAFETY PROTOCOLS CAN BE FOUND HERE.
Film Prices
Lincoln Theatre Members get $2.00 off on the following prices with discount code:
General: $11.00
Seniors, Students, and Active Military: $10.00
Children 12 and under: $8.50
Sunday Bargain Prices:
Sunday showing features Open Captions (subtitles present on screen throughout film).
General: $9.50
Children 12 and under: $8.00
All prices include a $2.00 Preservation Fee that goes directly into our capital account for the preservation of the Lincoln Theatre and its programs.