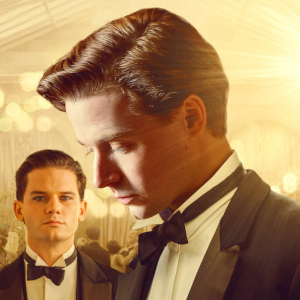 Saturday, Jul 16, 7:30 pm

Written and directed by acclaimed filmmaker Terence Davies (The House of Mirth), Benediction explores the turbulent life of WWI poet Siegfried Sassoon (Jack Lowden).
The writer and soldier was a complex man who survived the horrors of fighting in the First World War and was decorated for his bravery but who became a vocal critic of the government's continuation of the war when he returned from service. His poetry was inspired by his experiences on the Western Front, and he became one of the leading war poets of the era.
Adored by members of the aristocracy as well as stars of London's literary and stage world, he embarked on affairs with several men as he attempted to come to terms with his homosexuality. At the same time, broken by the horror of war, he made his life's journey a quest for salvation, trying to find it within the conformity of marriage and religion.
"Beautifully designed and photographed, sensitively written and directed by England's acclaimed Terence Davies, and impeccably acted by a distinguished cast that turns life into art, Benediction is one gorgeous motion picture." —Rex Reed, Observer
Directed by: Terence Davies
Cast: Jack Lowden, Peter Capaldi, Simon Russell Beale
United Kingdom | English | 2022 | Biography, Drama, War | 137 minutes | PG-13
Masks are recommended but not required.
COVID SAFETY PROTOCOLS CAN BE FOUND HERE.
Film Prices
Lincoln Theatre Members get $2.00 off on the following prices with discount code:
General: $11.00
Seniors, Students, and Active Military: $10.00
Children 12 and under: $8.50
Sunday Bargain Prices:
General: $9.50
Children 12 and under: $8.00
All prices include a $2.00 Preservation Fee that goes directly into our capital account for the preservation of the Lincoln Theatre and its programs.