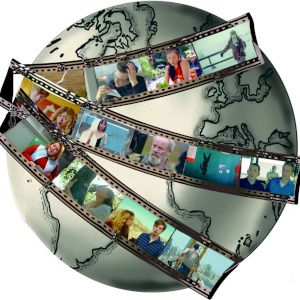 Saturday, Sep 24, 7:30 pm

Manhattan Short is not a touring festival; rather, it is an instantaneous celebration that occurs simultaneously across the globe, bringing great films to great venues and allowing the audiences to select their favorites.
If the film festival experience truly is about getting great works in front of as many eyes as possible, Manhattan Short offers the ultimate platform -- one that sees its films screened in Sydney, Mumbai, Moscow, Vienna, Cape Town to cinemas in all fifty states of the United States and beyond.
The judges of the finalists' films are you. Audience members will be handed a voting card upon entry and asked to vote for the one film they think should win. Votes are tallied by each cinema and sent through to Manhattan Short Headquarters, and the overall winner will be announced on Monday, October 3rd, 2022.
The Finalists for 2022 The Final Ten MANHATTAN SHORT finalists hail from eight countries with films from Scotland, (Czech & Slovakia), Spain, Australia, Finland, and Lebanon, alongside two films each from France and USA. These Final Ten Films represent the best short films among 868 submissions from 70 countries received by MANHATTAN SHORT for 2022, testimony to the enduring vibrancy and creativity of short films worldwide.
The MANHATTAN SHORT Final Ten are:
Don vs Lightning (Scotland), Love, Dad (Czech & Slovakia), Save the Bees (USA), The Treatment (Spain), Freefall (France), Fetish (USA), Freedom Swimmer (Australia), The Blanket (Finland) Warsha (Lebanon) The Big Green (France).
Read interviews with the Finalist of 2022
All Final Ten short films become Oscar-qualified, meaning they will be automatically eligible for an Academy Award nomination by screening for a week at the Arena CineLounge in Hollywood in the county of Los Angeles from September 23rd - 29th.
United States | Short Films | 2022
PRE-SHOW WURLITZER PERFORMANCE:
Saturday: Harvey Rossiter
Sunday: Glen DesJardins
Monday: Ruth Ann Burley
Masks are recommended but not required.
COVID SAFETY PROTOCOLS CAN BE FOUND HERE.
Film Prices
Lincoln Theatre Members get $2.00 off on the following prices with a discount code:
General: $11.00
Seniors, Students, and Active Military: $10.00
Children 12 and under: $8.50
Sunday Bargain Prices:
Sunday showing features Open Captions (subtitles present on screen throughout the film).
General: $9.50
Children 12 and under: $8.00
All prices include a $2.00 Preservation Fee that goes directly into our capital account for the preservation of the Lincoln Theatre and its programs.