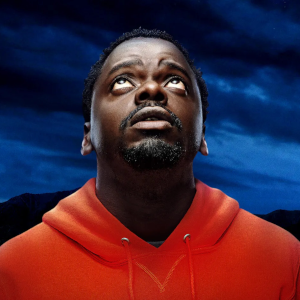 Saturday, Aug 20, 7:30 pm

In Nope, the latest film from visionary creator Jordan Peele (Get Out), caretakers at a lonely California horse ranch make a bizarre discovery -- an Unidentified Flying Object that affects human and animal behavior.
"A little bit Close Encounters, a little North by Northwest, Nope is nonstop entertainment." —Thelma M. Adams, AARP Entertainment
"Nope grapples with enough issues of representation, voyeurism, exploitation, and spectacle to fill up 10 philosophy classes. Which is not to say it's not just a straight-up thrilling and hilariously unhinged horror/sci-fi." —Max Weiss, Baltimore Magazine
Directed by: Jordan Peele
Cast: Daniel Kaluuya, Keke Palmer, Brandon Perea, Michael Wincott, Steven Yeun
United States | English | 2022 | Sci-Fi, Horror, Thriller | 130 minutes | R
SUNDAY SHOW IS OPEN CAPTION (subtitles will be present on-screen throughout the film)
Masks are recommended but not required.
COVID SAFETY PROTOCOLS CAN BE FOUND HERE.
Film Prices
Lincoln Theatre Members get $2.00 off on the following prices with discount code:
General: $11.00
Seniors, Students, and Active Military: $10.00
Children 12 and under: $8.50
Sunday Bargain Prices:
Sunday showing features Open Captions (subtitles present on screen throughout film).
General: $9.50
Children 12 and under: $8.00
All prices include a $2.00 Preservation Fee that goes directly into our capital account for the preservation of the Lincoln Theatre and its programs.