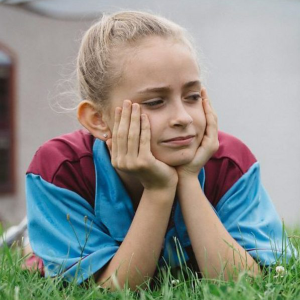 The vibrant and inventive father-daughter comedy Scrapper follows Georgie (Lola Campbell), a resourceful 12-year-old girl who secretly lives alone in her flat in a working class suburb of London following the death of her mother. She makes money stealing bikes with her best friend Ali (Alin Uzun) and keeps the social workers off her back by pretending to live with an uncle.
Out of nowhere, her estranged father Jason (Harris Dickinson) arrives and forces her to confront reality. Uninterested in this sudden new parental figure, Georgie is stubbornly resistant to his efforts. As they adjust to their new circumstances, Georgie and Jason find that they both still have a lot of growing up to do.
Winner of a Grand Jury Prize at the Sundance Film Festival, Scrapper is full of spirit, humor, and formal inventiveness that sets it apart from much of British working-class cinema. Dickinson and remarkable newcomer Campbell imbue irresistible charm into this moving and frequently hilarious story of two emotionally tangled people: a grieving kid thrust into adulthood and a father in over his head.
"An amazing directorial debut." —Sheila O'Malley, rogerebert.com
"Watching these two mutually suspicious strangers stumble toward forming a family makes Scrapper an invigorating treat, like finding wild flowers bursting out of broken pavement." —Kyle Smith, Wall Street Journal
Directed by: Charlotte Regan
Cast: Lola Campbell, Harris Dickinson
United Kingdom | English | 2023 | Comedy, Drama | 84 minutes | NR
Masks are recommended but not required.
COVID SAFETY PROTOCOLS CAN BE FOUND HERE.
Film Prices
Lincoln Theatre Members get $2.00 off on the following prices with discount code:
General: $11.00
Seniors, Students, and Active Military: $10.00
Children 12 and under: $8.50
SUNDAY 3:00 BARGAIN PRICES:
General: $9.50
Children 12 and under: $8.00
Sunday 3:00 showing features Open Captions (subtitles present on screen throughout film).
All prices include a $2.00 Preservation Fee that goes directly into our capital account for the preservation of the Lincoln Theatre and its programs.