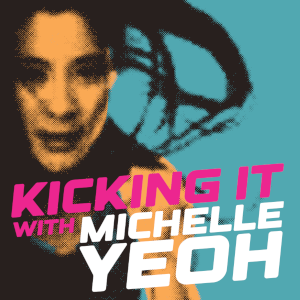 Every Monday in June, join us at the Lincoln Theatre for our Lincoln Film Series Kicking It with Michelle Yeoh.
We'll be showing four films -- one film every Monday -- celebrating Michelle Yeoh, actor, stunt performer, dancer, and icon! Born in Malaysia, Yeoh's Hong Kong movie career took off when she began performing her own stunts in action films, and she hasn't missed a step yet.
Start your week with a dose of glorious Yeoh -- only at the Lincoln Theatre!
June 5: Yes, Madam!
In her first starring role, Yeoh shares the screen with Cynthia Rothrock (also a martial arts expert) as two Police Inspectors who team up to find a microfilm containing incriminating information, which has unwittingly fallen into the hands of two hapless wannabe-toughs named Aspirin and Strepsil. Can they find the two thieves before a ruthless drug-running ring does?
Rarely screened in the United States, here's your chance to watch Yeoh's career begin -- her stuntwork is already jaw-dropping, and the climactic fight scene is a must-see. Features appearances by Tsui Hark and Sammo Hung (who also produces). Directed by Corey Yuen.
Hong Kong | Cantonese w/ English subtitles | 1985 | Action, Comedy | 93 minutes | PG-13 equivalent
June 12: Supercop (Police Story 3)
In the third installment of Jackie Chan's Supercop trilogy (don't worry, you don't need to have seen the first two), Chan reprises his role as Hong Kong "supercop' Chan Ka-Kui. When Chan is assigned to infiltrate a violent gang of criminals and take down their leader, he's joined -- reluctantly -- by Interpol inspector Jessica Yang (Yeoh).
Together, they travel from Hong Kong Island to Shanghai to Kuala Lumpur on the trail of the violent kingpin, dodging discovery by both the members of the gang and Chan's girlfriend (Maggie Cheung).
Both Yeoh and Chan again perform their own stunts -- which include Yeoh jumping a motorcycle onto a moving train!
Directed by Stanley Tong.
Hong Kong | Cantonese w/ English subtitles | 1992 | Action, Comedy | 91 minutes | R
June 19: Crouching Tiger, Hidden Dragon
One of the crown jewels in the career of Yeoh, co-star Chow Yun-fat, and director Ang Lee is this sumptuous martial-arts fantasy, a gorgeous homage to the wuxia genre and simultaneously one of its greatest examples.
In China, in the waning years of the Qing Dynasty, renowned swordsman Li Mu Bai (Chow), decides to give up his legendary Green Destiny sword, entrusting it to the warrior Yu Shu Lien (Yeoh) to deliver it to the Governor. When the sword is stolen by an audacious thief, Shu Lien and Mu Bai join in pursuit -- not only of the thief, but of their own fervent passion for each other.
Winner of four Oscars for Foreign Film, Cinematography, Score, and Art Direction.
China, Taiwan | Mandarin w/ English subtitles | 2000 | Adventure, Fantasy, Romance | 120 minutes | PG-13
June 26: Everything Everywhere All At Once
The must-see big-screen fan-favorite returns to the Lincoln Theatre for this encore presentation!
Directed by Daniel Kwan and Daniel Scheinert, Everything Everywhere All At Once is a hilarious and big-hearted sci-fi action adventure about Evelyn Wang (Yeoh), an exhausted Chinese-American woman who can't seem to finish her taxes.
On her way to visit the IRS, she is swept up in a hyper-kinetic adventure, where she alone can save the world by exploring other universes connecting with the lives she could have led.
This is the film that finally won Yeoh the Academy Award for Best Actress, as well as six other Oscars, including Best Picture. Co-starring Jamie Lee Curtis, Ke Huy Quan, and Stephanie Hsu.
"Everything Everywhere All At Once may be a kaleidoscopic fantasy battle across space, time, genres, and emotions, but it's an incredibly moving family drama first." —Alison Willmore, Vulture
"A delightfully insane love letter to parallel universes, second chances, and Michelle Yeoh." —Ty Burr
US | English, Mandarin, Cantonese | 2022 | Action, Comedy, Sci-Fi | 132 minutes | R