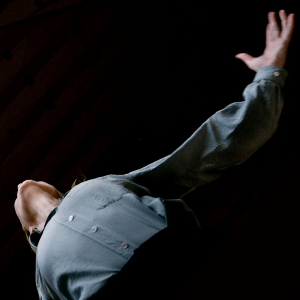 Saturday, Jan 14, 7:30 pm

From writer-producer-director Todd Field (Little Children) comes Tár, starring Cate Blanchett as Lydia Tár, the groundbreaking conductor of a major German Orchestra.
We meet Tár at the height of her career, as she's preparing both a book launch and much-anticipated live performance of Mahler's Fifth Symphony. Over the ensuing weeks her life begins to unravel in a singularly modern way.
The result is a searing examination of power, and its impact and durability in today's society.
"Tár isn't based on a true story but it possesses an emotional and intellectual honesty that makes it seem more real than countless made-for-mass-consumption biopics." —James Berardinelli, Reel Views
"Even by her usual high standards, Blanchett's acting here is mesmerising, bringing to life a character who is not only charismatic, highly intelligent and passionate about music, but also bafflingly devious and egoistic to the nth degree." —Lynden Barber, Limelight
Directed by: Todd Field
Cast: Cate Blanchett, Mark Strong
United States | English | 2022 | Drama | 158 minutes | R
SUNDAY 2:00 SHOW IS OPEN CAPTION (subtitles will be present on-screen throughout the film)
PRE-SHOW WURLITZER PERFORMANCE
Friday: Harvey Rossiter
Saturday: Fred Beeks
Sunday: Glen DesJardins
Monday: Ruth Ann Burley
Masks are recommended but not required.
COVID SAFETY PROTOCOLS CAN BE FOUND HERE.
Film Prices
Lincoln Theatre Members get $2.00 off on the following prices with discount code:
General: $11.00
Seniors, Students, and Active Military: $10.00
Children 12 and under: $8.50
Sunday Bargain Prices:
Sunday 2:00 show features Open Captions (subtitles present on screen throughout film).
General: $9.50
Children 12 and under: $8.00
All prices include a $2.00 Preservation Fee that goes directly into our capital account for the preservation of the Lincoln Theatre and its programs.