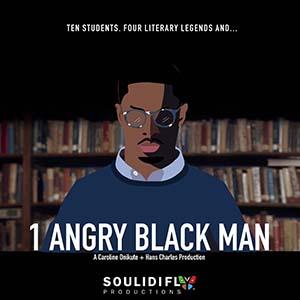 Friday, Jun 5 (All day)

to

Thursday, Jul 2 (All day)
VIRTUAL CINEMA OFFERING
OPENS FRIDAY, JUNE 5

This film is a groundbreaking and timely voyeuristic peek into the conversations that are currently occurring across this country given the current cultural climate and the varying beliefs people hold. The film is an opportunity to elevate the diversity of the characters and the unique perspectives which are indicative of Any College, USA.
Director: Menelek Lumumba​
Cast: Miguel Nunez, Keith Stone, Daphne Danielle, William Wallace, Elizabeth Saunders, Ramon Nunez, Amanda Jane Stern, Isa Laborde, Danicah Waldo.
"A more thoughtful and intellectual exercise than its prosaic and incendiary title at first suggests, though the issues it attempts to juggle...are at the heart of many of today's thorniest topics and loudest arguments.​"  - Cary Darling, Houston Chronicle
United States | 2019 | Drama | 92 minutes | R
$12.99 Purchase / $4.99 HD Rental (48-hour period)
HOW TO WATCH: TELEVISION (via the the downloaded APPLE TV (4th Generation) or GOOGLE CHROMECAST app, Android TV, Amazon Fire TV, Samsung TVs) MOBILE DEVICE (iPhone, iPad, Android) | COMPUTER (by clicking on the link below). For more information on how the rental works:
Click the button above, or follow THIS LINK to purchase entry to our digital screening room.
Create an account – it's very easy! – and complete your purchase.
Watch as much as you like for 48 hours!
For any questions regarding streaming, device, connection, or payment issues, you will need to reference these links and reach out directly SOULIDIFLY and Vimeo here.
For non-streaming questions, please feel free to reach out to us at admin@lincolntheatre.org