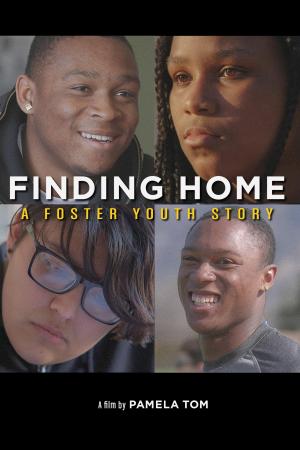 Wednesday, Sep 30, 7:00 pm
THIS EVENT HAS BEEN RESCHEDULED From March 12!
Finding Home: A Foster Youth Story: A screening of the Emmy Award-winning documentary.
The remarkable story of four foster youth preparing for life outside the foster care system. Summer, 17 and transgender, yearns to be adopted. Glorianna, 19 and an artist, struggles to live on her own after spending 12 years in a residential care facility. Jaloni and Kalonji, 18-year-old twins, grew up in poverty, but become star athletes and scholars with the help of two loving adults.
Director: Pamela Tom
Writer: Karen Everett (story editor)
Stars: Samuel Garza Bernstein, Glorianna, Erksine Jackson and Paulette Jackson
This community event will include a Q & A with Laurie Parker, one of the Co-Producers, as well as information from a few local organizations involved with foster care. 
The event will be "free / by donation," and is co-presented by the Lincoln Theatre and Underground Writing, a literature-based creative writing program serving migrant, incarcerated, recovery, and other at-risk communities in northern Washington through literacy and personal transformation. www.undergroundwriting.org with the participation of Secret Harbor and Youthnet