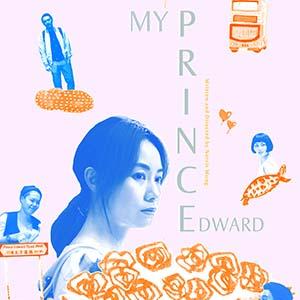 Friday, Sep 4 (All day)

to

Thursday, Sep 24 (All day)
QUARANTINE CINEMA OFFERING
AVAILABLE STARTING SEPTEMBER 4

Serving countless newlyweds in Hong Kong's go-to one-stop-shop of cheap wedding supplies doesn't exempt Fong from social pressure to marry. Since nodding to Edward's proposal, she has been pushed beyond limits by unaffordable housing, archaic customs, and intrusive in-laws. What befuddles her further is the reappearance of Shuwei, a mainlander she's supposed to be divorced from out of a sham marriage that solved her coming-of-age hardship. Zeroing in on nuts and bolts of modern marriage, My Prince Edward pokes around fixated correlations of freedom with relationship status and geographic residence. Like a breath of fresh air out of the breathless space it navigates, the delightful gem contributes a rare humane take on the worldly metropolis's divisions with humor and wisdom. As Fong redefines her best life and writer-director Norris Wong reclaims her home city's narrative from outsiders, the profound thrills sparked by their courage will make you wholeheartedly cheer for a woman's independence and Hong Kong cinema's rejuvenation
Director: Wong, Yee-Lam (Norris)
Starring: Stephy Tang, Pak Hon Chu, Hee Ching Paw
"A tender and realistic local story in a delicate narrative humorously questions marriage's essence, conveying the gentlest interpretation of Hong Kong-mainland dynamic seen in recent Hong Kong cinema…The filmmaker ponders "freedom" beyond eloquent dialogues and examines its correlation with "marriage" and "residency". Opting for a balanced and mellow expression rather than bitter harshness, the critiques are delivered with power full-on." - Jasmine Jia, The Initium
Hong Kong | Cantonese & Mandarin with English Subtitles | 2020 | Drama, Comedy | 88 minutes | NR
$10 for a 24-HOUR rental period. 
50% of your ticket purchase directly supports the Lincoln Theatre, while the remainder support independent filmmaking & distribution.
HOW TO WATCH: TELEVISION (via the the downloaded APPLE TV or ANDROID app, or CHROMECAST) MOBILE DEVICE (iPhone, iPad, Android) | COMPUTER (by clicking on the link below).
For more information on how the rental works:
Click the button above, or follow THIS LINK to purchase entry to our digital screening room.
Create an account – it's very easy! – and complete your purchase. 
You will be sent a password and link via email to watch the film.
For any questions regarding streaming, device, connection, or payment issues, help can be found HERE.
For non-streaming questions, please feel free to reach out to us at admin@lincolntheatre.org