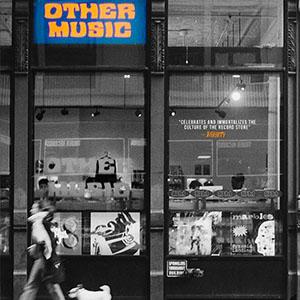 Wednesday, Apr 22 (All day)

to

Thursday, May 21 (All day)
VIRTUAL CINEMA OFFERING
NOW PLAYING

Help support the Lincoln Theatre through this unique partnership with Oscilloscope!
Other Music was an influential and uncompromising New York City record store that was vital to the city's early 2000s indie music scene. But when the store is forced to close its doors due to rent increases, the homogenization of urban culture, and the shift from CDs to downloadable and streaming music, a cultural landmark is lost. Through vibrant storytelling, the documentary captures the record store's vital role in the musical and cultural life of the city, and highlights the artists whose careers it helped launch including Vampire Weekend, Animal Collective, Interpol, Yeah Yeah Yeahs, William Basinski, Neutral Milk Hotel, Sharon Van Etten, Yo La Tengo and TV On The Radio.
100% on Rotten Tomatoes
"More than any other visual document, it celebrates and immortalizes the culture of the record store and record nerds." - Jen Aswad, Variety
Director: Puloma Basu and Rob Hatch-Miller​
English | 2020 | Documentary | 83 minutes | NR 
$12 for a 72 hour rental period.
With each screening of Other Music purchased, the Lincoln Theatre will receive 50% of the ticket price and the distributors and filmmakers receive the other 50%. Thank you for supporting the Lincoln!.
HOW TO WATCH: TELEVISION (via the the downloaded APPLE TV or ANDROID app, or CHROMECAST) MOBILE DEVICE (iPhone, iPad, Android) | COMPUTER (by clicking on the link below).
For more information on how the rental works:
Click the button above, or follow THIS LINK to purchase entry to our digital screening room for Other Music offered on a sliding scale on Oscilloscope's secure virtual screening room created just for patrons of the Lincoln Theatre.
Create an account – it's very easy! – and complete your purchase.
Watch as much as you like for 72 hours!
For any questions regarding streaming, device, connection, or payment issues, you will need to reference these links and reach out directly Oscilloscope here.
For non-streaming questions, please feel free to reach out to us at admin@lincolntheatre.org