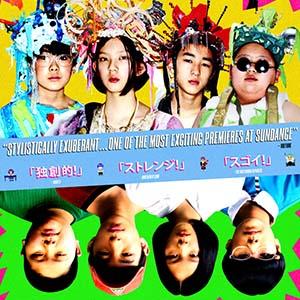 Wednesday, Jul 8 (All day)

to

Thursday, Aug 13 (All day)
QUARANTINE CINEMA OFFERING
OPENS FRIDAY JULY 10

When four young orphans—Hikari, Ikuko, Ishi, and Takemura—first meet, their parents' bodies are being turned into dust, like fine Parmesan atop a plate of spaghetti Bolognese, and yet none of them can shed a tear. They are like zombies; devoid of all emotion. With no family, no future, no dreams, and no way to move forward, the young teens decide that the first level of this new existence involves salvaging a gaming console, an old electric bass, and a charred wok from their former homes—just enough to start a band…and then conquer the world. Tragedy, comedy, music, social criticism, and teenage angst are all subsumed in this eccentric cinematic tsunami.
"Explosively ingenious and energetic." - Jessica Kiang, Variety
A film by Makoto Nagahisa
Japan | Japanese with English subtitles | 2020 | Drama | 120 minutes | NR 
$12 for a 72 hour rental period.
With each screening purchased, the Lincoln Theatre will receive 50% of the ticket price and the distributors and filmmakers receive the other 50%. Thank you for supporting the Lincoln!.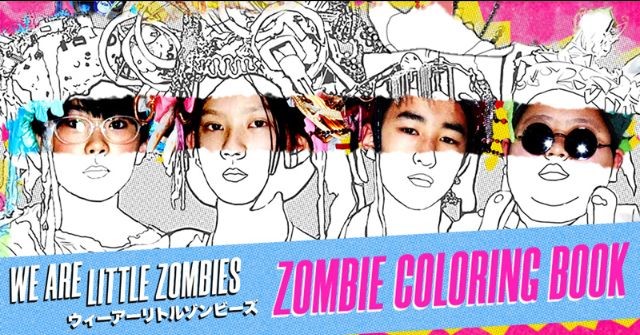 Bored kids? Rainy day? This interactive coloring book celebrates We Are Little Zombies. Use the built-in paint set to create and download your own custom pics, or print the pages out and use your own paints, markers, and pencils. Hours of fun, guaranteed!  
HOW TO WATCH: TELEVISION (via the the downloaded APPLE TV or ANDROID app, or CHROMECAST) MOBILE DEVICE (iPhone, iPad, Android) | COMPUTER (by clicking on the link below).
For more information on how the rental works:
Click the button above, or follow THIS LINK to purchase entry to our digital screening room.
Create an account – it's very easy! – and complete your purchase.
Watch as much as you like for 72 hours!
For any questions regarding streaming, device, connection, or payment issues, you will need to reference these links and reach out directly Oscilloscope here.
For non-streaming questions, please feel free to reach out to us at admin@lincolntheatre.org