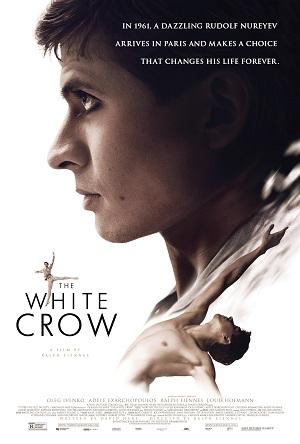 Running Time: 127 minutes
Ralph Fiennes' The White Crow was inspired by the book Rudolf Nureyev: The Life by Julie Kavanaugh. The drama charts the iconic dancer's famed defection from the Soviet Union to the West in 1961, despite KGB efforts to stop him.
Directors: Ralph Fiennes
Cast: Oleg Ivenko, Adele Exarchopoulos, Ralph Fiennes, Sergei Polunin, Chulpan Khamatova, and Olivier Rabourdin.
Language: Russian | English | French
"It's a movie full of small pleasures, such as the Polaroid-ish softness of the cinematography, Fiennes' quietly noble performance as Nureyev's mentor Pushkin, and the glimpses of the ballet studios..." - Moira MacDonald, Seattle Times
"It's astonishing that this is Ivenko's first movie role, because he projects Nureyev's drive, seductiveness, intellectual curiosity, imperiousness, vulnerability, and mercurial temper with a naturalism that seems effortless" - Anrea Gronvall, Chicago Reader
"A probing portrait of a young artist who was equally driven by fear and ego." - Christopher Lloyd, The Film Yap
Film Prices:
Lincoln Theatre Members get a $2 discount on the following prices:
General: $10.50
Seniors, Students and Active Military: $9.50
Children 12 and under: $8.00
Sunday Bargain Prices:
General: $9.00
Children 12 and under: $7.50
Add $2.00 to the above prices for 3D screenings
All prices include a $1.50 Preservation Fee that goes directly into our capital account for preservation of the Lincoln Theatre and its programs. 
 
Members have benefits: Click here for details