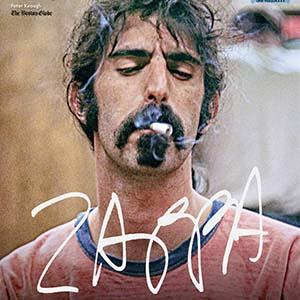 Friday, Nov 27 (All day)

to

Thursday, Jan 7 (All day)
QUARANTINE CINEMA OFFERING
AVAILABLE STARTING NOVEMBER 27

With unfettered access to the Zappa family trust and all archival footage for the first time, ZAPPA explores the private life behind the mammoth musical career that never shied away from the political turbulence of its time. Alex Winter's assembly features appearances by Frank's widow Gail Zappa and several of Frank's musical collaborators including Mike Keneally, Ian Underwood, Steve Vai, Pamela Des Barres, Bunk Gardner, David Harrington, Scott Thunes, Ruth Underwood, Ray White and others. The virtual cinema versions will include bonus footage from deep in the Zappa Family vaults, unavailable anywhere else.
"You will learn way more about the man than you could possibly imagine. Let the great freakout commence!"​ - Rolling Stone
Director: Alex Winter
USA | English | 2020 | Documentary, Music | 129 minutes | NR 
Virtual Tickets: $12.00. 50% of the proceeds support the Lincoln Theatre!
HOW TO WATCH: TELEVISION (via APPLE TV, ROKU, CHROMECAST, or downloaded app on your smart TV) | MOBILE DEVICE (iPhone, iPad, Android) | COMPUTER (by clicking on the streaming link).
For more information on how the rental works:
Click the BUY TICKETS button above to purchase entry to our digital screening room.
Create an account – it's very easy! – and complete your purchase. 
For general help go to our Streaming Information Page HERE.
For any questions regarding streaming, device, connection, or payment issues, reach out directly streaming platform HERE.
For other questions, please feel free to reach out to us at admin@lincolntheatre.org