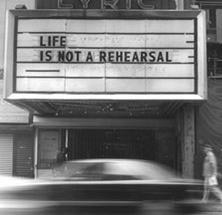 Saturday, Sep 16, 3:30 pm
Find out how you can share your time with the Lincoln to make each show a special one for our patrons!  There are many ways to help: selling concessions, offering friendly service as an usher or playing the Mighty Wurlitzer as movie guests are getting seated.
Volunteers also help with special events, work on administrative/office projects, distribute promotional posters  and help clean and maintain the theatre.
The time commitment can range from coming in once every few months to helping each weekend—YOU decide how often to volunteer!
Simply come to the theatre auditorium to learn if the historic Lincoln Theatre offers the volunteer experience you're seeking.
After sharing our volunteer informaiton, we will take you through a brief tour of the theatre and introduction to our concessions area functions.
 
All attendees are invited to stay for either of our September 16th films for free!