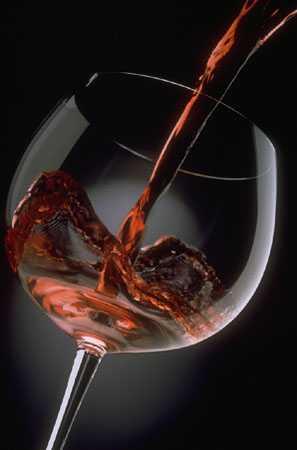 Washington Sips Loves the Lincoln!
 
La Conner's Washington Sips Wine Bar and Shop invites all members and friends of the Lincoln Theatre and, indeed, all of Skagit County and beyond, to join in supporting the Lincoln Theatre. Washington Sips will donate 10% of all gross sales for Sunday, July 15, to the Lincoln. Washington Sips finds great wines from the boutique wineries of Washington State, samples each and every one, and can make recommendations based on your needs. They are a family owned brick-and-mortar business employing local people, buying locally sourced goods and services, paying local taxes, and generally supporting the local community.  Washington Sips recognizes the importance of the Lincoln Theatre and is pleased to express its support in tangible terms.
 
The Lincoln Theatre has the bold mission of entertaining, informing and inspiring the diverse Skagit County community through cinema, live performance and educational programs. The Lincoln Theatre Center Foundation is a non-profit organization with a very small, highly dedicated staff, a large body of invaluable volunteers and an intensely loyal membership of 1,000 or so mostly Skagitonians committed to preserving the historic Lincoln Theatre. Located in downtown Mount Vernon, the Lincoln Theatre is a cultural cornerstone serving all of Skagit County. We greatly appreciate the support of local businesses and encourage you to support them, in turn.
 
And now a few words from Washington Sips:
 
We hope you will visit our Wine Bar & Shop in the scenic town of La Conner.  Washington Sips is a family operation consisting of Mike & Kathy Hanson, our daughter Jessica, and my brother Gary Bust.  Besides loving (and even liking) each other, we all share a love of Washington wine, wine tasting, and the congeniality when chatting and sipping some of those great wines.
 
Gary and I grew up in Skagit County, in the small town of Sedro-Woolley – which is a metropolis compared to La Conner.  Though we each moved away for several (okay many) years, we both had longings to return to beautiful Skagit County.  The opportunity came up first for Gary, who was able to work remotely with his San Antonio-based employer.  He chose to move back to Washington in 2008, and La Conner in 2009.
 
Mike, Gary, and I were already involved in an online wine business, but decided to start looking for a physical location as well. For years Mike had a dream of owning a bar, and Jessica contributes the restaurant experience needed.  The spot in La Conner was just too great to pass up – so the dream begins:  To bring you the best of Washington's boutique wines along with some tasty food served in a casual atmosphere by us – the Hanson's & the Busts.  Stop by to say hello, then Sit, Sip & Enjoy!
We are confident that you will enjoy your Washington Sips experience even more in knowing that a portion of the proceeds will go towards supporting the mission of the Lincoln Theatre.
 
Washington Sips is located at 608 S 1st St. in La Conner
They will be open from 12:00pm - 8:00pm this Sunday.
FOR MORE INFORMATION: (360) 399-1037
 
We trust that you appreciate the importance of The Lincoln Theatre to Mount Vernon and all of Skagit County. The Lincoln Theatre Center Foundation, which is solely responsible for the operation of The Lincoln Theatre, is a non-profit organization relying heavily on memberships and the generous sponsorship of local businesses and individuals, both in cash and in kind, as well as ticket sales to fund daily operations. Local Merchants Love the Lincoln spotlights local restaurants and other retail establishments that have graciously consented to support The Lincoln Theatre financially by contributing a percentage of gross revenues for a specific date. We encourage you to patronize these local businesses at every opportunity, not only on the date of the promotion, but throughout the year. Your participation costs you nothing, but clearly benefits specific local businesses and, thereby, the local economy, in general. Those local businesses then share that benefit directly with The Lincoln Theatre. We intend this to be a regular feature of a much more comprehensive fundraising effort.