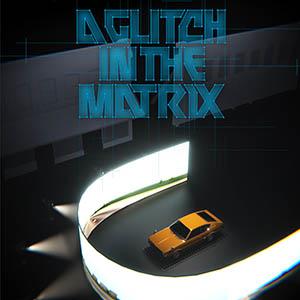 Friday, Feb 5 (All day)

to

Wednesday, Mar 10 (All day)
QUARANTINE CINEMA OFFERING
AVAILABLE STARTING February 5

What if we are living in a simulation, and the world as we know it is not real? To tackle this mind-bending idea, acclaimed filmmaker Rodney Ascher (ROOM 237, THE NIGHTMARE) uses a noted speech from Philip K. Dick to dive down the rabbit hole of science, philosophy, and conspiracy theory. Leaving no stone unturned in exploring the unprovable, the film uses contemporary cultural touchstones like THE MATRIX, interviews with real people shrouded in digital avatars, and a wide array of voices, expert and amateur alike. If simulation theory is not science fiction but fact, and life is a video game being played by some unknowable entity, then who are we, really? A GLITCH IN THE MATRIX attempts to find out.
Customers should also stick around after the film for a pre-recorded discussion with director Lance Oppenheim and several subjects from the film, exclusive to virtual cinema.
"A Glitch In The Matrix is a mind-scrambler in the most profound, accomplished way," - Eamonn Bowles, Magnolia President. "Rodney Ascher has made a work that will have you legitimately questioning your universe."
Director: Rodney Ascher​
USA | English  | 2021 | Documentary | 108 minutes | NR 
Virtual Tickets: $12.00. 50% of the proceeds support the Lincoln Theatre!
Renting a virtual film through the Lincoln is a great opportunity for patrons to show their support for us during quarantine. Many of the virtural films are available to send as gifts.
HOW TO WATCH: TELEVISION (via APPLE TV, ROKU, CHROMECAST, or downloaded app on your smart TV) | MOBILE DEVICE (iPhone, iPad, Android) | COMPUTER (by clicking on the streaming link).
For more information on how the rental works:
Click the BUY TICKETS button above to purchase entry to our digital screening room.
Create an account – it's very easy! – and complete your purchase. 
For general help go to our Streaming Information Page HERE.
For any questions regarding streaming, device, connection, or payment issues, reach out directly streaming platform HERE.
For other questions, please feel free to reach out to us at admin@lincolntheatre.org