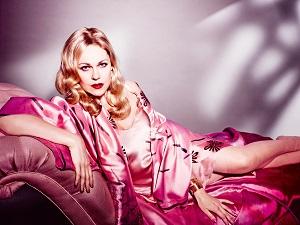 Kristine Opolais and Roberto Alagna star as the ill-fated lovers at the center of Manon Lescaut, Puccini's passionate adaptation of the classic novel about a free-spirited country girl who becomes the toast of Paris. Sir Richard Eyre's new production, set in the 1940s, reunites him with set designer Rob Howell, his collaborator on recent Met productions of Le Nozze di Figaro, Werther, and Carmen. Met Principal Conductor Fabio Luisi conducts the new staging, which also stars Massimo Cavalletti as Manon's cousin, Lescaut, and Brindley Sherratt as Geronte, her wealthy older lover.
 
Conductor: Fabio Luisi
Production: Sir Richard Eyre
Set Designer: Rob Howell
Costume Designer: Fotini Dimou
Lighting Designer: Peter Mumford
Choreographer: Sara Erde
Cast: Kristine Opolais (Manon Lescaut), Roberto Alagna (Des Grieux), Massimo Cavalletti (Lescaut), Brindley Sherratt (Geronte)
 
Stassya Pacheco returns for a pre-opera lecture prior to every Saturday live transmission, 30 minutes before the start time.  Also, Saturday operas offer the option of pre-ordering your lunch from Pacioni's Market.  Pre-order lunches are made up during the opera and ready for you to enjoy during the intermission. We will also have recorded encore screenings of all performances.
 
Tickets: $23 adults; $19 seniors; $16 students with $2 off for Lincoln Theatre Members plus applicable fees. Discounted Season Passes available!
 
Tickets go on sale to MET members on July 17th and to the general public July 24th.