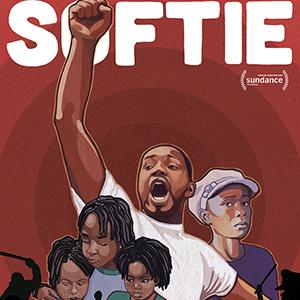 Friday, Jan 29 (All day)

to

Thursday, Feb 18 (All day)
QUARANTINE CINEMA OFFERING
AVAILABLE STARTING JANUARY 29

Daring and audacious, Softie is one of Kenya's most provocative photojournalists. Will running for office himself be his most dangerous assignments yet?
Softie has long fought injustices in his country as a political activist. Now he's taking the next step by running for office in a regional Kenyan election. From the moment he decides to run, telling his wife, Njeri, with a hesitant laugh, he responds to each challenge with optimism. But running a clean campaign against corrupt opponents becomes increasingly difficult. Softie soon finds that challenging strong political dynasties is putting his family at risk. Should his country really come before his family?
"Eye-opening as "Softie" is as an immediate account of toxic Kenyan politics, it's an equally moving marriage story, unsentimental but generously sympathetic in its study of a family brought to the brink of collapse for a greater good cause." - Peter Keough, Boston Globe
Director: Sam Soko
Kenya | English | 2020 | Documentary | 96 minutes | NR 
Virtual Tickets: $12.00. 50% of the proceeds support the Lincoln Theatre! Renting a virtual film through the Lincoln is a great opportunity for patrons to show their support for us during quarantine. Many of the virtural films are available to send as gifts.
HOW TO WATCH: TELEVISION (via APPLE TV, ROKU, CHROMECAST, or downloaded app on your smart TV) | MOBILE DEVICE (iPhone, iPad, Android) | COMPUTER (by clicking on the streaming link).
For more information on how the rental works:
Click the BUY TICKETS button above to purchase entry to our digital screening room.
Create an account – it's very easy! – and complete your purchase. 
For general help go to our Streaming Information Page HERE.
For any questions regarding streaming, device, connection, or payment issues, reach out directly streaming platform HERE.
For other questions, please feel free to reach out to us at admin@lincolntheatre.org