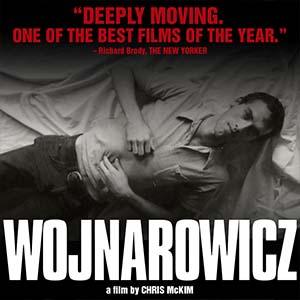 Friday, Mar 19 (All day)

to

Thursday, Apr 15 (All day)
QUARANTINE CINEMA OFFERING
AVAILABLE STARTING MARCH 19

Wojnarowicz: F**k You F*ggot F**ker is a fiery and urgent documentary portrait of downtown New York City artist, writer, photographer, and activist David Wojnarowicz. As New York City became the epicenter of the AIDS epidemic in the 1980s, Wojnarowicz weaponized his work and waged war against the establishment's indifference to the plague until his death from it in 1992 at the age of 37. Exclusive access to his breathtaking body of work – including paintings, journals, and films – reveals how Wojnarowicz emptied his life into his art and activism. Rediscovered answering machine tape recordings and intimate recollections from Fran Lebowitz, Gracie Mansion, Peter Hujar, and other friends and family help present a stirring portrait of this fiercely political, unapologetically queer artist.
 
"A fascinating overview, a peek into a guy who packed a lot of life into 37 years, and a compelling, entertaining prospectus for a feature film biography of this now largely forgotten artist."
– Roger Moore, Movie Nation
"A stirring requiem of rage and resistance."
– David Rooney, Hollywood Reporter
Director: Chris McKim
Cast: David Wojnarowicz, Fran Lebowitz, Peter Hujar, Kiki Smith
USA | English | 2020 | Gay and lesbian, documentary | 108 minutes | NR 
Virtual Tickets: $12.00. 50% of the proceeds support the Lincoln Theatre! Renting a virtual film through the Lincoln is a great opportunity for patrons to show their support for us during quarantine. Many of the virtural films are available to send as gifts.
HOW TO WATCH: TELEVISION (via APPLE TV, ROKU, CHROMECAST, or downloaded app on your smart TV) | MOBILE DEVICE (iPhone, iPad, Android) | COMPUTER (by clicking on the streaming link).
For more information on how the rental works:
Click the BUY TICKETS button above to purchase entry to our digital screening room.
Create an account – it's very easy! – and complete your purchase. 
For general help go to our Streaming Information Page HERE.
For any questions regarding streaming, device, connection, or payment issues, reach out directly streaming platform HERE.
For other questions, please feel free to reach out to us at admin@lincolntheatre.org