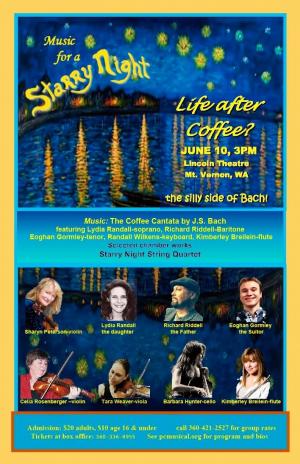 Sunday, September 25, 2016 - 3:00pm
Saturday, November 12, 2016 - 3:00pm
Saturday, February 25, 2017 - 3:00pm
Saturday, April 1, 2017 - 3:00pm
Saturday, June 10, 2017 - 3:00pm
Advance tickets: $20 for adults, $10 children and students 16 and under, plus applicable fees.
The Starry Night Chamber Orchestra is a group of Northwest professional musicians, comprised of soloists and music educators who perform for the Starry Night Chamber Series centered in Mount Vernon Washington.
This year the Lincoln Theatre welcomes back the Starry Night Chamber Orchestra for a special series of concerts for our 2016-17 season. 
Next Performance: 
June 10, 3PM at the Lincoln Theatre
Life after Coffee?
The Coffee Cantata by J.S. Bach 
Staged as an opera in a small café, a daughter strategizes to gain a dowry, (and a husband)  from a Father who detests her caffeine addiction!  
Schweigt stille, plaudert nicht (Be still, stop chattering), BWV 211,[a] also known as the Coffee Cantata, is a secular cantata by Johann Sebastian Bach. He composed it probably between 1732 and 1735. Although classified as a cantata, it is essentially a miniature comic opera. In a satirical commentary, the cantata amusingly tells of an addiction to coffee. Bach regularly directed a musical ensemble based at Zimmermann's coffee house called a collegium musicum, founded by Georg Philipp Telemann in 1702. The libretto suggests that some people in eighteenth-century Germany viewed coffee drinking as a bad habit. However, the work is likely to have been first performed at the coffee house in Leipzig. The cantata's libretto (written by Christian Friedrich Henrici, known as Picander), features lines like "If I couldn't, three times a day, be allowed to drink my little cup of coffee, in my anguish I will turn into a shriveled-up roast goat".
A distraught Father (Riddell) tries in vain to cure his Daughter (Lydia Randall) of her caffeine addiction, by denying her all of her normal pleasures . This does not work, but when he offers her a husband, she relents, but sneakily.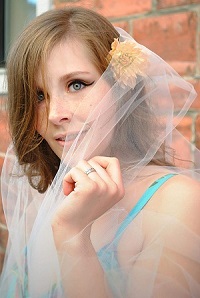 Lydia Randall, Soprano, is a familiar face and voice to Northwest audiences, having performed featured leading roles in many Shakespeare NW productions, as well as Seattle Theater groups and Skagit Valley College plays. She is a proficient soprano and violinist, and plays several other instruments as well. Lydia studied voice with Sharyn Peterson, has sung in Master Classes with instructor Ross Hauck, and has been performing on violin and viola with the Starry Night Orchestra for over a decade.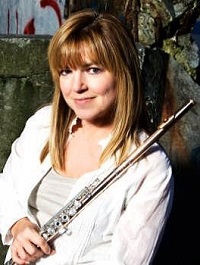 Kimberley Breilein received her Bachelor of Music Degree in flute performance from Boston University, where she studied under Doriot Anthony Dwyer, Leone Buyse. She has more recently had the opportunity to study with renowned French flutist Louis Moyse. She is currently principal flutist with the Starry Night Orchestra (Skagit Opera), performs extensively with the classical ensemble "Trio Lumina" and is the featured flutist with the Christmas touring ensemble "Noel", along with harpist Jill Whitman and the Harborton String Quartet. Kimberley has performed as soloist with the Skagit Symphony and the North Cascades Concert Band, and as principal flute of the Skagit Symphony, the Rome Festival Orchestra, Boston University Symphony Orchestra and the Tanglewood Festival Orchestra. Growing up on Whidbey Island, Kimberley was a three-time winner of the Washington State Solo Contest and performed as principal flute in the Seattle Youth Symphony. Her teachers in Washington were Dorothy Bjarnason and Vonnie Johnson.
Kimberley has built a rewarding career as a private flute instructor and free-lance performer in northwest Washington. She enjoys teaching students of all ages and levels, maintaining active studios in Oak Harbor and Burlington, and is on the faculty of Peterson International School of Music in Mount Vernon. A new addition to her teaching studio is the Enchanted Flute Choir. Kimberley also has a great love of chamber music. Her company, Enchanted Flute Productions, offers various chamber ensembles for all types of events, from concert appearances to weddings and other celebrations. Kimberley has released a recording with pianist Sharon Skidgel-Ringer entitled "Faces of Romance," which features a rich collection of romances for flute and piano encompassing two centuries.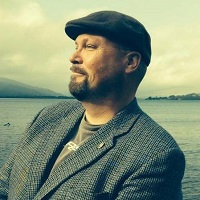 Richard Riddell, 
Richard Riddell is a Financial Advisor for Edward Jones Investments in Anacortes. He is also the Official Crier to the City of Anacortes and first American crier to win the title of World Champion Town Crier, a feat recognized by proclamation on the floor of the Washington State House of Representatives. He is a former professional opera singer, and enjoyed a stint as a contracted soloist with the Zurich Opera in Switzerland. He has performed as a guest soloist for many orchestras and opera houses throughout Europe and the U.S. He makes his home in Anacortes with his wife of 20 years and their two children - who are teenagers and don't speak to us any longer unless they are hungry or need some money.
Sharyn Peterson, violinist, vocalist, and violist, is a Northwest native, trained at University of Washington. She has soloed with several symphonies in the Northwest, and is an experienced instructor of all ages of instrumental and choral groups. Her Master's Degree in Violin Performance included many credits of string pedagogy and vocal performance. Her primary violin instructor was the esteemed Emanuel Zetlin, and she received her MA in Violin performance with Denes Zsigmondy.  As a full scholarship attendee, she performed in the Tanglewood Orchestra under Seiji Ozawa and Leonard Bernstein. Currently Director of Mount Baker and Fidalgo Youth Symphonies, Mrs. Peterson has served on the faculties of Seattle Pacific and Western Washington Universities, Skagit Valley College, Sehome High School, Shuksan Middle School, Whatcom Hills  Waldorf School, and many others. She has directed Sounds of Summer Music Festival for over two decades; teaching strings, conducting the advanced groups, coaching chamber music, and directing the choirs. As a conductor, she directed the Skagit Opera, the Starry Night Orchestra in Meydenbauer Hall, Bellevue, and numerous full production musicals in the Skagit Valley, Washington.
Sharyn has soloed in Benaroya Hall with Orchestra Seattle, and in the 2013 Chinese Cultural Association Concert, and in Mt Baker Theatre with Whatcom Symphony Orchestra. An experienced arranger and producer for stage and recording studios, she is also Founder and Artistic Director of both Starry Night Chamber Series and Peterson Conservatory of Music in Mount Vernon, where she teaches voice, violin, and viola. She can often be heard as a soloist with Northwest orchestras and ensembles, and as Concertmaster/Director of the Starry Night Chamber Orchestra, which frequently accompanies Washington dance and choral organizations. She recently led the youth ensemble North Stars Chamber Orchestra in a Concert tour to Lisbon, Portugal. Sharyn is honored to have performed the  Brahms Violin Concerto with Rainier Symphony in May, 2016. 
See complete bio at pcmusical.org
Past Performances in the Series: 
February 25, 3PM at the Lincoln Theatre 
Nordic Lights! 
Sibelius Bb String Quartet, Grieg Peer Gynnt Suite
Starry Night String Quartet:
Sharyn Peterson & Celia Rosenberger - violins
Lisa Humphrey - viola, Matthew Rehfeldt - cello
and The Brass Menagerie Quintet
---
Sunday, September 25th at 3pm
Romany Fire
Music inspired by the 18th century Gypsies of Europe 
Richard Rorex-guitar, Sharyn Peterson-violin, 
 Jeffrey Cohan-flute, Colin Meek-Cello
---
 October 8, Saturday, 7:30PM  at St Paul's Episcopal Church, Mt Vernon 
 Trios by Schoenfield, Schubert and Amy Beach 
Trio Seattle: Mayumi Tayake-piano, Mannfried Funk-cello, Sharyn Peterson-violin
---
 November 12, 3PM at the Lincoln Theatre 
Featuring the Beethoven Wind Octet and

assorted works by Bozza, Haydn, PDQ Bach, and Rossini
Brian Madsen and Kristine Kiner, oboes
Mary Kantor and Deborah Colyn, clarinets
Robin Stangland and Beverly Soler, French horns
Phillip Thomas and Jackson Stewart, bassoons 
---
April 1, 3PM at the Lincoln Theatre
Music of Franz Schubert 
The Starry Night CHAMBER MUSIC Series continues with a Romantic concert featuring the music of the great Viennese composer, Franz Schubert. Guest Young Artist, Hugh Davis, baritone, performs songs (lieder) from Schubert's prodigious creative outpouring. The composer's last work, the gorgeous C major String Quintet, for two violins, viola, and two celli, will be the grand finale. It is a stunning testament to Schubert's joy in his life of musical expression, even while facing  imminent death.