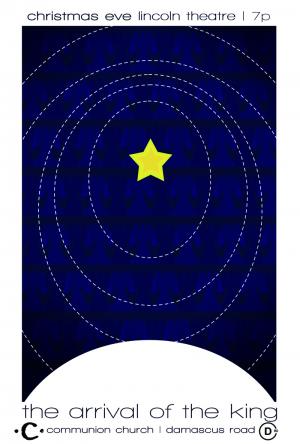 Invite your friends and family to spend part of Christmas Eve celebrating The Arrival of the King with Damascus Road and Communion Churches.
 
Nativity scenes always present us with a quaint sight: a quiet smiling baby with a glowing orb surrounded by adoring adults. This picture does a disservice to the size and scope of what was happening. The baby lying in the manger was no ordinary baby, nor did he have a glow; this baby was God come to earth.
 
On Christmas Eve, we will come together to view the events through the words of God himself.  It is through the eyes of God that we can begin to imagine the magnificence that Christmas represents: THE KING HAS COME!
 
This special service runs from 7:00 - 8:00pm.