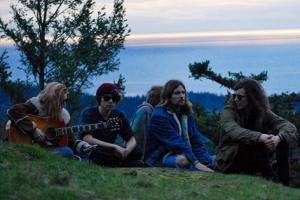 Friday, December 28, 2018 - 8:00pm
All Seats $10.00 + applicable fees!
TOAST is an American rock band formed in Burlington, Washington, during late spring of 2018, by singer and rhythm guitarist Brandon Welch, lead guitarist Jorgen G. Lamb and bassist Julian Wicker. Zachary Schmidt became the bands full time drummer soon after. Quickly the band excelled at putting together new songs and within a month was in the studio to record their first album, PSYCHO GRUNGE, recorded at E-Town Sound in Edmonds, Washington. 
TOAST has a sound reminiscent of the grunge era. A style of alternative rock that developed in Seattle. TOAST is the first modern grunge band to reemerge from the local scene. Not a throwback band at all. This band is at the forefront of an unpopularized, independent genre. Combining Psych Rock from the 60's Hard Rock of the 70's and definitely influenced by the pre and post Grunge movement of the 90's.
Currently working on their next independent release. TOAST has decide to take a night off and invite Friends family, and community to our locals only showcase, here at the Lincoln Theatre. We are proud to present Lazy Acres and Waking Maya. 
-Lazy Acres is a band out of the Pacific Northwest. Known for playing Rock n Roll with a little bit of everything. Good tunes with a high energy- guaranteed to leave you satisfied.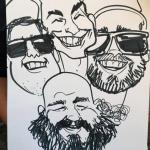 -Waking Maya is a constantly evolving original cross-genre indie rock band. They are a collective of local musicians' talents and passion coming together to create beautiful music for the world! They have played shows all around Washington, from Bellingham to Lake Chelan, making new friends wherever they go!