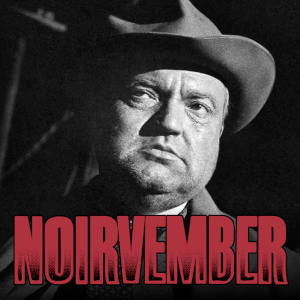 PART OF THE LINCOLN FILM SERIES NOIRVEMBER 2023
For the first three Tuesdays in November, join us at the Lincoln Theatre to watch a classic Film Noir -- in glorious 35mm! Noirvember is back!
One of Orson Welles' greatest accomplishments -- and that's a high bar -- is the towering masterpiece of cinema Touch of Evil. Widely considered to be the last of the "classic noir" period of Hollywood; its sophisticated camerawork and willingness to indulge in the grim and perverse reflects this.
When a car bomb explodes on the American side of the U.S./Mexico border, Mexican drug enforcement agent Miguel Vargas (Charlton Heston) begins his investigation, along with American police captain Hank Quinlan (Orson Welles). When Vargas begins to suspect that Quinlan and his shady partner Menzies (Joseph Calleia) are planting evidence to frame an innocent man, his investigations into their possible corruption quickly put himself and his new bride, Susie (Janet Leigh), in jeopardy.
Directed by Orson Welles
Starring Charlton Heston, Orson Welles, Janet Leigh, Joseph Calleia, Marlene Dietrich, Akim Tamiroff
United States | English | 1958 | Film Noir | 111 minutes | PG-13
Masks are recommended but not required.
COVID SAFETY PROTOCOLS CAN BE FOUND HERE.
Film Prices
Lincoln Theatre Members get $2.00 off on the following prices with discount code:
General: $11.00
Seniors, Students, and Active Military: $10.00
Children 12 and under: $8.50
All prices include a $2.00 Preservation Fee that goes directly into our capital account for the preservation of the Lincoln Theatre and its programs.