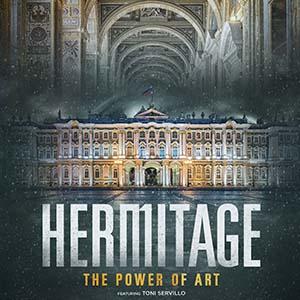 Wednesday, May 26 (All day)

to

Tuesday, Jun 1 (All day)
Hermitage: The Power of Art – Great Art on Screen documentary series 
AVAILABLE MAY 26 - JUNE 1 | YOU CHOOSE THE TIME.

A spectacular documentary event tours through St. Petersburg's State Hermitage Museum, a wonderful complex of buildings with the largest collection of paintings in the world, to retrace two and a half centuries. Audiences pass through the magnificent interiors that provided a meeting point for foreign artists, architects and intellectuals creating connections through art and culture.  
Italy | Italian | 2019 | Documentary | 90 minutes | PG-13
Virtual Tickets: $10.00. 50% of the proceeds support the Lincoln Theatre!
Renting a virtual film through the Lincoln is a great opportunity for patrons to show their support for us during quarantine. Many of the virtural films are available to send as gifts.
HOW TO WATCH: TELEVISION (via APPLE TV, ROKU, CHROMECAST, or downloaded app on your smart TV) | MOBILE DEVICE (iPhone, iPad, Android) | COMPUTER (by clicking on the streaming link).
For more information on how the rental works:
Click the BUY TICKETS button above to purchase entry to our digital screening room.
Create an account – it's very easy! – and complete your purchase. 
For general help go to our Streaming Information Page HERE.
For any questions regarding streaming, device, connection, or payment issues, reach out directly streaming platform HERE.
For other questions, please feel free to reach out to us at admin@lincolntheatre.org