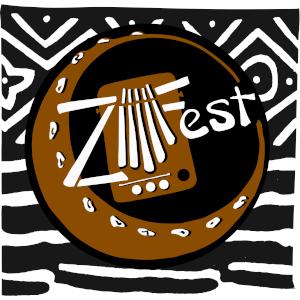 Saturday, Jun 25, 7:30 pm
Purchase all three days for a Package Discount!
Zimfest 2022
Come Celebrate the Engaging Power of Zimbabwean Music and Dance June 24, 25 and 26 from 7:30 PM to Midnite each night! Doors at 6:30pm. Presented by the Zimfest Association.
Zimfest 2022 marks the 30th annual festival of Zimbabwean music and culture! Following online-only festivals in 2020 and 2021, we will joyfully gather in person this year to enjoy the best traditional and contemporary Zimbabwean music this side of the Atlantic. Ticketed concerts at the Lincoln Theatre will be hybrid, presenting both in-person performances of Zimbabwean music and pre-recorded sessions from Zimbabweans in Zimbabwe and the diaspora who are unable to join us in person.
AS OF JUNE 14, 2022
Vaccines and masks are recommended but not required for Lincoln Theatre events, except when an event producer specifies otherwise. ZIMFEST June 24-26 will require proof of full COVID vaccination or a negative test for entry, and concert-goers are expected to wear masks (N95, KN95 or surgical mask) while at the Lincoln Theatre. See Full Details Here.
Friday, June 24, 2022
7:30-8:20         L - Sarungano (Langley, WA USA) - Sarungano "Storyteller," is a 4-piece vocal and mbira ensemble
8:25-8:55         P - Tsungai Tsikirai & Friends (Maidenhead, UK) - the latest Southern African sounds from vocalist extraordinaire Tsungai Tsikirai
8:55-9:50         L – Mahonyera Mbira Ensemble (Seattle, WA USA) This group has been together since before the first Zimfest in 1991!
9:50-10:05       Intermission
10:05-10:25     P –  Ndomupeishe Chipendo: Dinhe Dance (Harare, ZW) – Dance from the Korekore people of northern Zimbabwe.
10:25-10:55     P – Linos Wengara Magaya & Zimbaremabwe Mbira Vibes (Brighton, UK) – Acoustic mbira plus vocals and percussion
11:00-12:00     L – Boka Marimba (Portland, OR USA) - Portland's original African-style marimba band
Saturday, June 25, 2022
7:30 – 8:15      P – Totem Marimba Band (Johannesburg, SA) – Totem, led by Michael Sibanda, performs a range of world music on marimba
8:15 – 8:45      P – Dzirimudeze Mbira Ensemble (Gweru, ZW) - Indigenous and contemporary mbira music from Midlands State University faculty
8:50 – 9:50      L – ZiMBiRA Afrofusion Band (Boulder, CO USA) - 10-piece AfroJam band steeped in the traditional music of Zimbabwe
9:50 – 10:05    Intermission
10:05 – 10:20  P – Martha Thom: Jerusarema Dance (Harare, ZW) - a joyful dance from Murewa, Zimbabwe
10:20 – 10:55 P – Music According to Percussion (Harare, ZW) - Exploring different regions of Zimbabwe through music and dance
11:00 – 12:00  L – Vawachi II (Seattle, WA USA) – Veterans of Dumi Maraire Marimba Ensemble, Kutamba and more!
Sunday, June 26, 2022
7:30 – 8:25      L – Mbira dzaSoko (Richmond, CA USA) - Zimbabwean mbira maker and player, Salani Wamkanganise with Kelly Orphan and friends
8:30 – 9:00      P – Africa Rise Concert (Harare, Mutare & Kwekwe, ZW) – Top 5 winners of the 2022 Celebrate Africa music competition promoting African instruments and music
9:00 – 9:25      P – Vaima Arts Trust (Harare, ZW) Nyunga nyunga and marimba music from an organization that works with vulnerable members of the society
9:25 – 9:40      Intermission
9:40 – 10:05    P – Umkhathi Theatre Works (Bulawayo, ZW) - Award-winning multi-disciplinary performing arts ensemble
10:05 – 10:50 P – Mhare DzeNhare (Harare & Chinoyi, ZW) - A collective of seven women mbira players with a fresh take on the traditional repertoire
10:50 – 11:50  L – Jeff Brahe and Friends (Lakewood, WA & Santa Fe, NM USA) - Mix of marimba, mbira, bass guitar and vocals
Check out daytime festivities at the Skagit County Fairgrounds June 25-26 on our website at zimfest.org.
Advance Festival Seating Tickets: $22 + 3-night package at $60 for Adults 12 and over,  $11 + 3-concert package at $30 for children 11 and under + applicable fees.  Discount Package will be automatically generated with purchase of all 3 days.