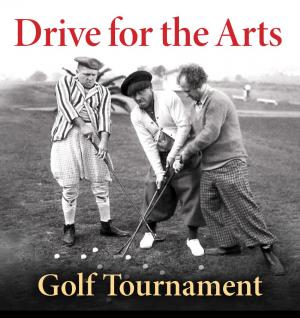 Cost: $400 per team or $100 per player; Sponsorship: Hole: $200 to sponsor a hole (two sponsors per hole) Cart: $500 to sponsor snack or beverage cart Title: $1500 for Drive for Arts Title sponsor Sponsor Package: $499 for a hole sponsorship and a team; a value of $600 sponsorship ($200) and a 4 player team ($400); + applicable online order fees
Join TAG, META and the LINCOLN Theatre 
as they host the Fourth Annual
Drive for the Arts - Friday September 8th - Avalon Golf Links
Show your support for community theatre in Skagit Valley by playing a spirited round of golf or becoming a sponsor of The Fourth Annual Drive for the Arts.
Friday, September 8th 1:00pm shotgun start (everyone starts at same time). The format is a scramble:  each player hits and the team takes the best of the four shots. All players welcome regardless of skill level! After the tournament, join us for appetizers and an auction.
If you played last year you know it was a blast. Hope you can make it this year and bring your friends or make new ones!
Golfers:Price includes 18-holes of golf, range balls, riding cart, dinner and prizes
Team $400
Individual $100 (we will place you on a team)
Prizes:  ♦ Straight Drive ♦ Closest to the Pin ♦ Lowest  Gross and Net ♦ $10,000 Hole-in-one
Salmon Dinner and Auction: ~6:30pm
Included in golfer price
Dinner only (no golfing) $25
Are you interested in Sponsoring a Hole?
Show your support for community theatre in the Skagit Valley with a hole sponsorship for $200. Your sponsor sign will be placed at a hole on the golf course during the tournament and you will receive promotional recognition prior to the event on the Lincoln Theatre pre-show slides and through social media; plus recognition during the dinner and auction.
Sponsors:  All sponsors receive promotional recognition prior to the event on the Lincoln Theatre pre-show slides, plus social media and print materials, and recognition during the dinner and auction
Hole:  $200 to sponsor a hole; a sign with your business name or logo placed at a hole
Cart:  $500 to sponsor a snack or beverage cart; your business name or logo on a cart
 Title:  $1500 for Drive for the Arts Title sponsor; your banner displayed prominently at the site and on media promotion; and a team (4 players)
Sponsor Package:  $499 for a hole sponsorship ($200) and a team (4 players, $400)
Registration Deadline September 1
For further information contact: Creative Celebrations, 360.428.5972, colleen@cceventplanning.com