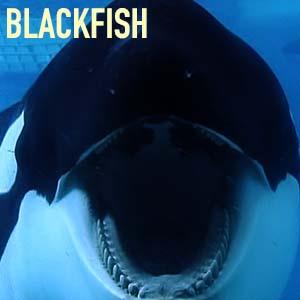 Friday, May 29 (All day)

to

Thursday, Jun 18 (All day)
VIRTUAL CINEMA OFFERING
OPENS FRIDAY, MAY 29

Next up in our virtual cinema program is a series called MAGNOLIA PICTURES: A FEW OF OUR FAVORITE DOCS. Four films, each opening on a Friday, with a live Q&A the following Wednesday. 10% of ticket sales will be donated to a charity of the filmmakers' choice.
The Q&A's will begin at 8:00pm ET / 5:00pm PT each week. They'll be accessed directly through the page where you rent the film.
The Q&A's will be archived for viewers who can't tune in live.
Questions will be solicited by you in advance (via email: submityourquestion@magpictures.com)
Help support the Lincoln Theatre through this unique partnership with Magnolia Pictures!
Many of us have experienced the excitement and awe of watching 8,000 pound orcas, or "killer whales," soar out of the water and fly through the air at sea parks, as if in perfect harmony with their trainers. Yet this mighty black and white mammal has many sides – a majestic, friendly giant, seemingly eager to take trainers for a ride around the pool, yet shockingly – and unpredictably – able to turn on them at a moment's notice.  BLACKFISH unravels the complexities of this dichotomy, employing the story of notorious performing whale Tilikum, who – unlike any orca in the wild – has taken the lives of several people while in captivity. So what went wrong? Shocking footage and riveting interviews with trainers and experts manifest the orca's extraordinary nature, the species' cruel treatment in captivity over the last four decades and the growing disillusionment of workers who were misled and endangered by the highly profitable sea-park industry. This emotionally wrenching, tautly structured story challenges us to consider our relationship to nature and reveals how little we humans truly know about these highly intelligent, and surprisingly sentient, fellow mammals that we only think we can control. When you look into their eyes, somebody's home.  Somebody's looking back at you. . . but it may not be what you think.
"Blackfish is an aggressive, impassioned documentary that will change the way you look at performance killer whales." - Certified Fresh on Rotten Tomatoes
A film by Gabriela Cowperthwaite
English | 2013 | Documentary | 83 minutes minutes | PG-13 
$5 for a 72 hour rental period.
With each screening of Blackfish purchased, the Lincoln Theatre will receive 50% of the ticket price and the distributors and filmmakers receive the other 50% after a 10% donation to GiveDirectly's COVID relief fund)). Thank you for supporting the Lincoln!.
Here's the full line-up for the Q&A's:
5/15 – RBG (Q&A on 5/20 with directors Betsy West and Julie Cohen, moderated by Melena Ryzik from the New York Times. Charity:NYU Langone's food pantry, The Table)
5/22 – LIFE ITSELF (Q&A on 5/27 with Chaz Ebert in conversation with director Steve James. Charity: Cinema Worker Solidarity Fund)
5/29 – BLACKFISH (Q&A on 6/3 with director Gabriela Cowperthwaite. Charity: GiveDirectly's COVID relief fund)
6/5 – HAIL SATAN? (Q&A on 6/10 with director Penny Lane in conversation with Lucien Greaves, head of The Satanic Temple. Charity:GiveDirectly's COVID relief fund)
HOW TO WATCH: TELEVISION (via the downloaded APPLE TV app or GOOGLE CHROMECAST) MOBILE DEVICE (iPhone, iPad, Android) | COMPUTER (by clicking on the link below).
For more information on how the rental works:
Click the button above, or follow THIS LINK to purchase entry to our digital screening room for Blackfish for only $5 on Magnolia's secure virtual screening room created just for patrons of the Lincoln Theatre.
Create an account – it's very easy! – and complete your purchase.
Watch as much as you like for 72 hours!
For any questions regarding streaming, device, connection, or payment issues, you will need to reference these links and reach out directly Magnolia here.
For non-streaming questions, please feel free to reach out to us at admin@lincolntheatre.org