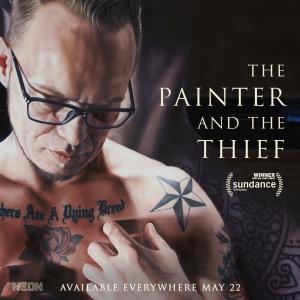 SPECIAL OPENING NIGHT SCREENING + EXCLLUSIVE FILMMAKER INTERVIEW FRIDAY, MAY 22!
The Lincoln and Neon are proud to bring another special virtual screening to you, at your own time, in your own home. On 5/22 you can rent the film The Painter & Thief, with a portion of the rental profits benefiting the Lincoln! From executive producer Morgan Neville (Won't You Be My Neighbor?), this film tells the story of a Czech artist, who while desperate for answers about the theft of her two paintings, seeks out and befriends the career criminal who stole them.
Buy a ticket today at JoinMovieNight.com for the opening night online screening tonight at 8pm ET / 5pm PT of #Sundance 2020 Winner for Creative Storytelling PAINTER AND THE THIEF plus Exclusive Filmmaker Interview and choose the Lincoln to receive 50% of the proceeds!