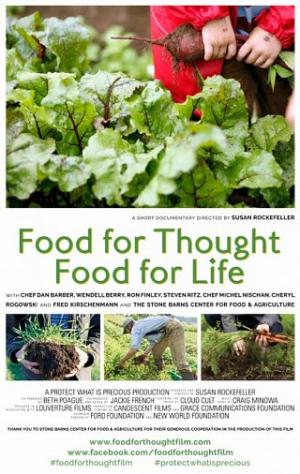 Thursday, Jun 30, 7:00 pm
Food for Thought, Food for Life
 
This short film explains the downsides of current agribusiness practices and introduces us to farmers, chefs, researchers, educators & advocates who are providing solutions.  
 
Free Admission!
 
Mayor Boudreau believes a healthy community results in greater quality of life, satisfaction, and community engagement. Pick up a passport and complete FREE daily wellness activities throughout the month of June!
 
Passports available here or at the following locations:
 
Mayor's Office
910 Cleveland Avenue, 2nd Floor
Hours: 8:30am-5pm, Monday-Friday
(360) 336-6211
 
Mount Vernon Parks and Recreation Office
1717 S. 13th Street
Hours: 8am-5pm, Monday-Friday
(360) 336-6215
 
Mount Vernon City Library
315 Snoqualmie Street
Hours: 10am-8pm, Monday-Thursday 
and 
10am-5pm, Friday-Saturday
(360) 336-6209
Activities include Wednesday Farmers Markets at Skagit Valley Hospital, Reading in the Parks, Free Gym Day, Shakespeare Northwest performance, Open Swim at YMCA, and much more.